We had a wonderful Easter service this morning and at the end the congregation was invited up to add real flowers to this cross. The cross was bare and wrapped with chicken wire in the beginning. Look how beautiful it is now! I hope you all had a blessed Easter today.
A student gave me this really cute gift last week that is the cutest teacher gift I have ever received. It is an insulated cup filled with different shades of green jelly beans and topped with flower lollipops. It is so cute I am using it as spring decoration in my home! Definitely one to Pin.
A Cupcake for the Teacher has reached 1000 follower! She is having a great giveaway with 10 prizes, 10 winners, and 10 chances to win. Follow the crumbs....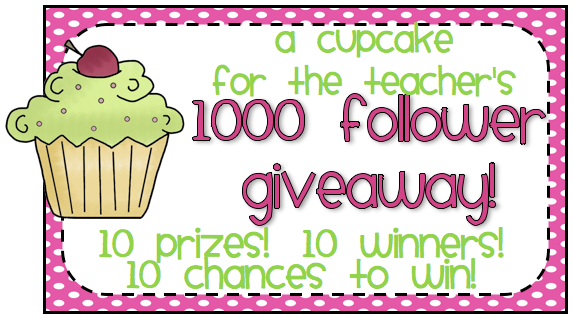 Have a great week!